Have you ever needed to get a background check on someone? A search on Google will show that there are many online background check tools available for people who want to get the full story on others in their life. Unfortunately, not all of these tools are  created equal.
The NICS: A Prime Example of Misleading Background Checks
The NICS, or National Instant Criminal Background Check System, was launched by the FBI in 1998. It is used to conduct background checks on people that are trying to buy a firearm to determine whether or not they are eligible. The FBI boasts that the system has processed 100 million background checks in the past decade and that over 700,000 ineligible consumers have been denied the right to purchase a gun.
However, the Oklahoma Watch, a non-profit focused on investigating the most important public policy issues facing the country today, paints a very different picture of the NICS. In a recent article about the failures of the NICS, the Oklahoma Watch points out that there is no law that requires states to submit mental health records to the NICS. Even worse, because of confusing standards in place regarding whether or not a patient's records actually show up in the database, many people that should not be allowed to buy firearms are cleared anyway. The article also mentions that, since January 2009, every mass shooter in the U.S. could have passed an NICS check, even though several of them had a history of mental health problems.
This is just one instance of how a background check system can fail to meet its original purpose. There are many other ways that this can happen. What options do people have if they want a complete background check on a person of interest? One of the best is to hire a private investigator for this job.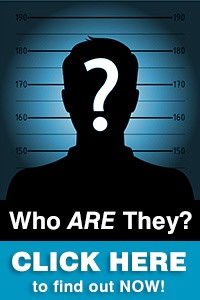 Why Private Investigators Do It Better
Private investigators are sometimes thought of as covert operatives that work in the shadows and conduct surveillance on people without their knowledge. While this is certainly one dimension of what private investigators do, it is not the only one. Private investigators are often hired to perform a thorough background check on someone. Hiring an experienced, professional private investigator gives clients several advantages over an automated background check service, such as:
Attention from a Real Person: unlike an automated background check system that is conducted by a computer, a private investigator is able to use human logic and reasoning when conducting a background check.
Multiple Search Platforms: Did the person you want checked out change their name? An astute private investigator will be able to find this out for you and check on their previous name, too. They can also access several important databases to help you get a well-rounded history of the person you are curious about.
Interviewing the Right People: Private investigators can talk to people that were involved in incidents that appear on a person's background check to get the true story about what happened.
Whether you are conducting a background check on a potential caretaker, new hire, or a romantic partner, the information that can be gleaned from a background check is too important of a task to leave to an automated service or nameless computer. Hire a skilled private investigator in Orange County to get the thorough, accurate, and organized background check that you need.